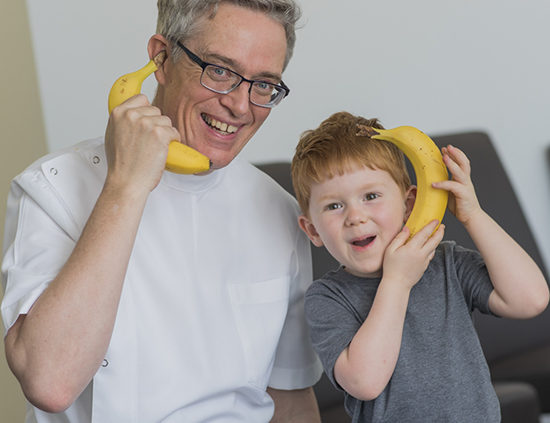 Are you Nervous about Your First Visit to the Dentist?
Many people get nervous when they are going to visit a dentist for the first time. Children may have a phobia of going to the dentist and this phobia needs to be eliminated so that it does not stick with them for their whole life. The first visit to the dentist is crucial. If it is your first visit to the dentist or your child's first visit, there are plenty of tips to make it easier for you.
Prepare Yourself
The basic tip to remain calm is by talking to others who visit the dentist often. This will give you a general idea about what to expect on your first visit to the dentist. Everyone has a different story and perspective so only use it to get an idea and do not believe every single thing they say because if someone is afraid of the dentist they are going to invoke that fear into you. It varies from dentist to dentist, some are more accommodating than the others for the people who are nervous and fearful, some are specialized in dealing with kids etc.
Prepare your Child
If it's the child's first visit to dentist than the parent should make sure they do their best to eliminate any fear of the dentist as this will help the child throughout their life. Parents can do so by sharing their own first experience in a positive light and making it feel less intimidating to the child.
Use positive phrases like "You have been so good this week that we can have a special treat by going to see Martin to have your teeth counted". Don't use negative phrases that instil doubt like, "It won't hurt" or "There is no need to get scared" or "You don't need to worry". Children are very sensitive to these phrases and they know that if you are saying these things there is reason to worry. If you personally are fearful there is no need to pass this fear on to another generation, is there?
The Best Choice for You
We are very happy to see your child. But if you don't live near us we would advise you to call around dentist offices to check to see which one would be the best one for you. Or ask your friends who they see. Some dentists specialise in treating patients who have a phobia of dental visits and get too anxious. If you suffer from anxiety you might want to find someone who is well suited so that your fear will lessen instead of heightening. Remember that we do use laughing gas for nervous children or adults.
You may prefer to take your child to a pediatric dentist for their first visit. Phone us and we can let you know who we recommend.
General Steps
In a regular dental check-up, a dentist will usually check your gums and teeth for decay or other infections, clean them, occasionally take x-rays to check the overall health of your gums and teeth. Although sometimes the check-up would be more thorough than usual, this might involve the examination of the area of head and neck too, including the x rays and medical history (most probably on your first visit to that dentist, even if you have been seeing another dentist previously.)
Important Note
If someone has a serious medical situation or health problem it is very important that they mention it to their dentist before the check-up or treatment. It is advised to mention it at the time when they are making an appointment itself. The usual check-up will usually last up to 30 minutes or more. Apart from the regular visits one also has to regularly maintain their dental health for healthy teeth.
Click here to find out more about Dr Martin Jest Dental Surgery
https://drmartinjestdentist.com.au/wp-content/uploads/2017/11/MJ1102-DrJest_0260.jpg
550
550
Martin Jest
https://drmartinjestdentist.com.au/wp-content/uploads/2016/06/Dr-Martin-Jest-Dentist-Chermside.png
Martin Jest
2018-09-28 08:00:45
2019-10-09 13:16:34
That First Visit To The Dentist