Doctor Martin Jest and His Team
Our team at Dr Martin Jest Dental Surgery ensure that the Chermside surgery is inviting, friendly and personal. Dr Martin Jest has a reputation as a gentle and kind dentist who always puts his patients needs first. We provide the best treatment that a modern general practice can provide.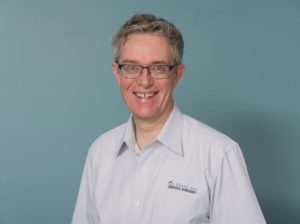 Dr. Martin Jest
BDS Hons. (Lond), LDSRCS (Eng.), FRACDS
I have always enjoyed Dentistry as a profession and feel that it is my vocation in life. I love working with my hands and have always had high manual dexterity which is a boon working in the cramped and often unfriendly environment of the mouth! I have always been rather a perfectionist which is somewhat of an advantage to my patients, because I follow the adage that if you are going to do a job it is better to 'do it right the first time'. For that reason I rarely have restorations fail.
I have a great staff and am proud to employ them all, we like to put our patients first and provide the best treatment that modern General Practice can provide.
Born 1961, in Essex, England, my education started at King Edward VI Grammar School Chelmsford, Essex. After two years voluntary church service in Scotland and Northern Ireland I commenced my dental education.
1982 - 1986: Tertiary Dental Education – King's College, University of London Graduated as a Bachelor of Dental Surgery, with Honours and distinction in Dental Surgery (BDS Hons. Lond.).
Became, by examination, an Associate of King's College London (AKC)
1987 Became a Licenciate of the Royal College of Dental Surgeons (LDSRCS Eng.).
1987 Worked as a House Surgeon at King's College, University of London six months in the Conservation Department and six months in Oral Surgery, where I gained the ability and confidence to remove most wisdom teeth under Local Anaesthesia.
1988 - 1990 Worked in Hayes Middlesex as a General Dental Practitioner.
1990 Migrated to Brisbane Australia.
1990 - 1992 Worked in Strathpine, Paddington, Aspley as a General Dental Practitioner.
1993 - 1997 Employed at Queensland Teachers Union Dental Clinic as a General Dental Practitioner with interest in Crown and Bridge Dentistry.
1995 Became a Fellow by Examination of the Royal Australasian College of Dental Surgeons (FRACDS).
Moved to Murwillumbah, NSW as a General Dental Practitioner.
2003 Purchased my own practice in Chermside Queensland.
2008 Became a member by examination of the Australian Society of Implant Dentistry.
Dr Martin Jest Dentist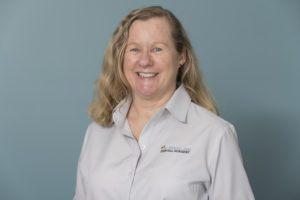 Eleanor Cox
Senior Dental Assistant
I have been employed as Senior Dental Assistant with Martin Jest since July 2004. I commenced in my career as a Dental Assistant straight from school after undertaking a work experience position with my family dentist.
I attained the Australian Dental Association (Vic Branch) Certificate and Badge in Dental Assisting and later achieved National Certification when that course became available.
I have had 20 years experience in Dental Assisting and Administration and enjoy the variety that Dental Assisting entails. In the time that I have been in the dental industry one of the most exciting advancements has been the ability to restore even badly broken down teeth with tooth coloured composite restorations. And Martin does them so well!
It is very rewarding to contribute to our patients wellbeing and to see patients smile with confidence.
Dr Martin Jest Dentist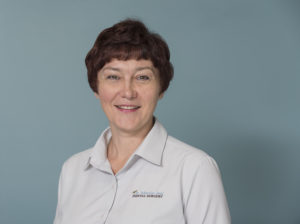 Tatiana Axelsen
Dental Assistant
I have been employed as a Dental Assistant with Martin Jest since December 2014. Dentistry is my new professional area.
Born in Russia, I had about 20 years of experience in the Healthcare sphere as a laboratory scientist-microbiologist. After moving to Australia, I changed my career from Microbiology to Dentistry where I can still apply my previous knowledge and experience in the field of microbiology, infection control, equipment and materials usage. I attained my Certificate III in Dental Assisting at Brisbane TAFE.
I love to work with my hands and see the result of this work. Dentistry is an amazing area in this sense. We not only help eliminate people's pain, we can also change people`s lives by creating beautiful smiles. I am proud that I help Martin to do this job and I enjoy my new career.
Dr Martin Jest Dentist
Dr Martin Jest is a member of the following Dental Associations