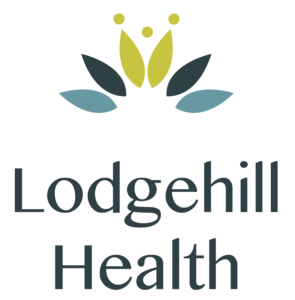 Lodgehill Health
Lodgehill Health is the trading name of our company. Martin and Bronwyn Jest had the idea of combining forces as health professionals to establish a health centre in the Chermside area to provide holistic management for patients in a positive caring environment.
Lodgehill Health provides a large comfortable waiting area and five clinical treatment rooms. Three of those rooms are divided by the highest sound insulation operative walls. These can be opened to make a large area of 26 square metres which can be used as an exercise area or seminar room.
The rooms have multiple body protected power points and all have plumbed in wash basins and useful lockable cupboard space.
Lodgehill Health's suites are suitable for Allied Health professionals registered with AHPRA and are available to rent on a casual  four hourly session basis, or on a permanent basis according to the clinician's requirements.
We have a vision of their use by Occupational Therapists, Hand Therapists, Podiatrists, Psychologists, Counsellors, Medical professionals, Certified Massage Therapists, Physiotherapists, Audiologists, etc.
Come and join our professional team at Lodgehill Health and have an opportunity to cross refer patients, and to work in a vibrant beautiful environment with all the modern conveniences you could wish for in the urban hub of Chermside.